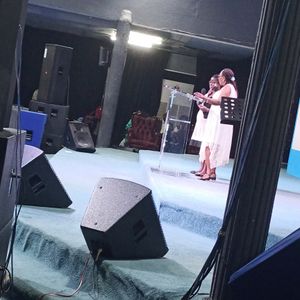 As you subscribe to our master class at Rhema Music School as an African Gospel Artist, you will Learn how to:
Build a Music Fanbase...
Even if Nobody Has Heard of You for
We are a solution to Africa Gospel Artists and As the #1 Master Class program, Rhema Music School helps you easily develop your brand and promote your releases, merch and live experiences helping you discover and take advantage of over 52 available means of earning from your music as an African Gospel Artist. One simple yearly or monthly subscription fee. No extra fees. You take advantage of unlimited strategies, ideas, information, connections, weekly live session, and much more.
You will Learn how to earn a music income and grow a hungry audience, even if you are starting from scratch:
-You will also Learn real marketing principles that works for Africa Gospel Artists, not just tricks and hacks. We take you step by step to the top of the triangle.
-Completely free access to the master class page where you will be exposed to unlimited strategies, teachings, weekly live session, ideas, information, lessons, connection, name it... That'll boost your music career or give you the right direction on how to start up.
-Videos, audios, and written lessons for all learning types.
Are you an upcoming or even an established African Gospel Artist asking yourself these questions?
-How do I get my music noticed by billions of listeners?
-How do I get my followers to buy into what I'm doing more?
-How can I affect my world positively with my music and so impressing managers and agents?
-How do I bring more exposure and visibility to my music and get to international platforms and opportunities as an African Gospel Artist?
-How can I eventually make money and do music full-time despite the limitations around African countries?
So if you think about these things and even more every night and day (like I did) you've come to the right place because Rhema Music School Master Class is built to solve these problems and even more
Once more, you are welcome to the kingdom way strategies bank. So are you already releasing music? 
Which level are you now?..
Do you want to learn how to earn and recieve your earnings monthly into your African bank account from your music online?
Do you want to know and get all the connections you need to succeed as an African Gospel Artist and get international recognition, get Awards, get signed by big labels, get your first one million streams on your release on every platform, get your Facebook and other pages verified,  infact everything?
Are you a Choir leader?
Are you managing your ministry social accounts or an artist's platforms?
Do you want to sing professional and be at the top?
Do you want to feature on all major Gospel Register playlists for free both on YouTube and Spotify including it's partners playlists?
Do you want all your music questions answered?
Do you want to get real fans who are dedicated to listening to and Sharing your music?
Everything you need as far as Gospel music is concerned with Africa in mind and kingdom minded, we got you covered
So you are at the right place because Rhema Music School was made to solve the problem faced by Africa Gospel Musicians and everything music arm in the Africa Gospel music. With just few months of the right information and strategies, apply and move from monthly earnings of $0 to $10k+ and access to Powerful Tools For Independent Artists, kingdom Revolutionized.
We do it the Kingdom way helping you learn how to release your music successfully step by step and getting your first one million genuine and organic streams per release, how to reach over 7.8 billions fans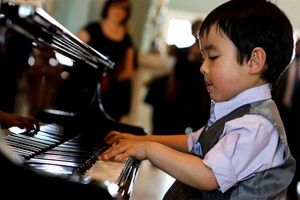 Your membership gives you access to